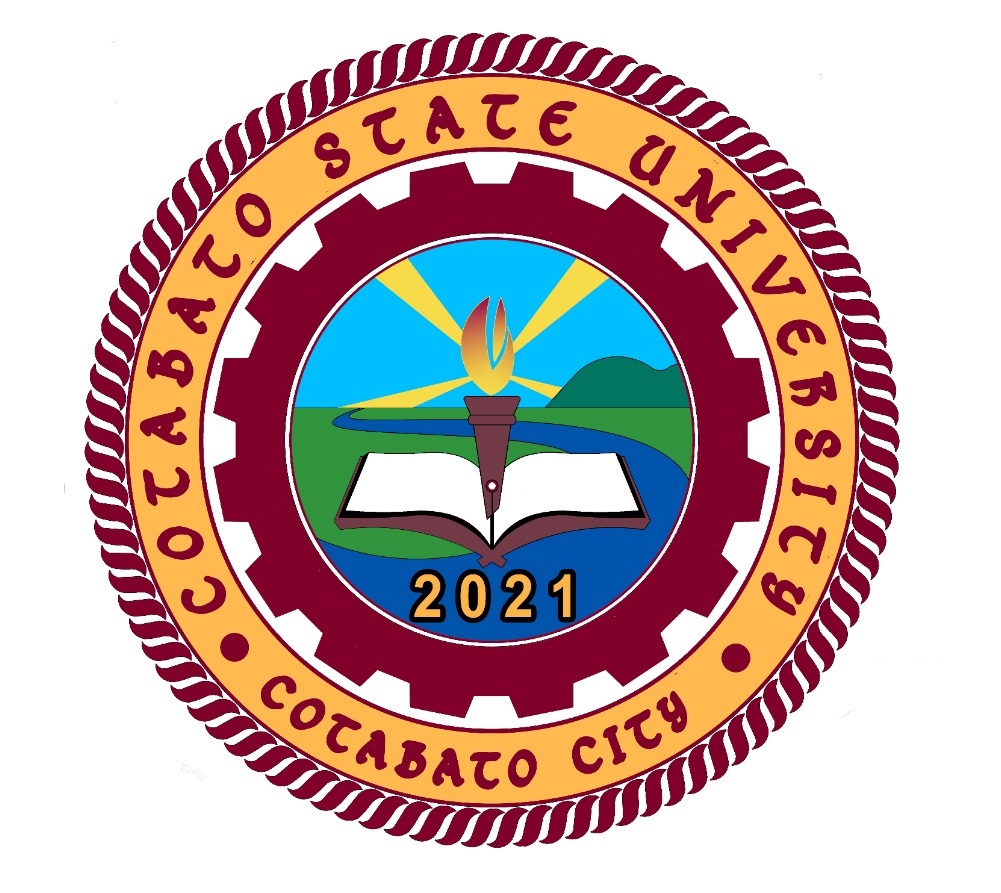 The College seal represents its historical foundation and establishment as a government institution and the purpose for which it was created.  The symbols are described as follows:
The inner circle which contains the eagle set up upon the two branches of laurel leaves and the government's insignia with a book inside it signify the soaring aspirations for education and success of the people in Southern Mindanao and the foundation of the institution as leading high school in 1924 when it belonged to the once-empire province of Cotabato deriving its name from Kutang Bato before and during the Spanish regime
The COG symbolizes the wheel of the technology and science, which depicts the mission, and thrust of CCSPC for academic and technical excellence and leadership through scholarship, development and loyalty;
The three STARS represent the trilogic function of the college: instruction, research and extension
The fifty-nine LINKED DOTS bordered around the name of CCSPC represents the number of years that this institution has operated as a high school from 1924 to 1983 before its conversion took place on June 29, 1983 into a state college now and Cotabato City State Polytechnic College;
MAROON, WHITE, and YELLOW are the college official colors.  Maroon symbolizes courage and determination. White stands for truth and loyalty white yellow represent loyalty.